September Meeting
Our next meeting will be on Tuesday, September 26, 2017, 7 pm at Sargeant School, at the corner of North Cirby Way and Ridgecrest Way.  Enter from the Cirby Way side, by the dumpster, and turn right to go to the Activity Room after passing into the gated area.
The Maidu Neighborhood Association meets at 7 p.m., usually on the 4th Tuesday of each month (no meeting December or if the Board approves a change).  See the "Events/Meeting Info" page link above for details on where we meet and how to get there.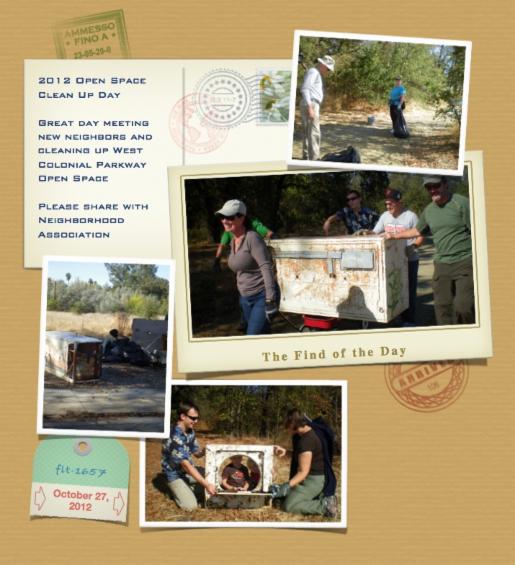 Join Us for our Annual Park Clean-up, Saturday, October 7th
One of our major events each year is our  own neighborhood's Annual Park and Open Space Clean-up Day and the picnic afterward.  We start at 10 a.m. in Maidu Park by the pavilion by the basketball courts, pick up trash in the undeveloped parts of the park and nearby open spaces until noon, then return to the pavilion to share a picnic lunch of hot dogs, hamburgers, the fixin's, and drinks.  Small prizes are awarded for the persons finding the most interesting pieces of trash!
Oh, and we get to explore the undeveloped areas right in our neighborhood while doing a good deed.  Wear appropriate clothing for moving in tall grass, weeds, and near brush.  Work gloves are a plus.  The City's Parks and Recreation Department will supply us with trash bags.